Internet Phone Systems
Voice-over-Internet phone systems empower employee mobility and reduce businesses' overall technology spend.
Efficiency. Traditional business phone systems require lots of time to install, manage, and maintain, but such burdens will be gone from your IT infrastructure when you switch to a Voice-over-Internet phone system. Also known as VoIP, these point-and-click software systems have loads of features like a "digital receptionist," voicemail-to-email messaging, browser-based video conferencing, and integrations for your CRM and accounting data.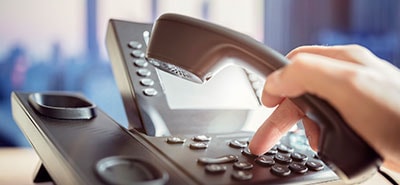 Features
Web-based interface for users & administrators
Voicemail-to-email transfer & text transcriptions
Robust audio recording & video conferencing tools
CRM integration to centralize telecom & customer data
Digital receptionist with robust user "presence settings"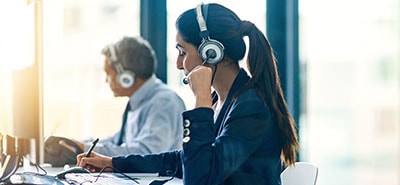 Benefits
VoIP requires minimal setup & maintenance
Making calls over the Internet is less expensive
Adding new users with a few mouse clicks is simple
Emailing & virtual meetings from one device is efficient
Routing employees' extensions to mobile devices is easy
A VoIP system will make "globalizing" your business easy, thanks to free interoffice calls between locations, the ability for employees to route their extensions to any mobile device, and the Unified Communications capabilities that allow users to set up crystal-clear conference calls and web meetings on the go, from anywhere there's an Internet connection.

Our CEO has the highest-level ISC2 CISSP professional certification.

Our technicians possess bachelor's degrees at a minimum.

Our IT services are customizable for all businesses in all markets.