Business Continuity Planning
Before attempting to restore data after a disaster, you need electricity, connectivity, and your servers to boot up correctly.
Survival. In addition to a reliable backup-and-restore scheme for your business data, you need a plan for getting your servers and systems running immediately after a disaster. It will outline the steps for turning back on all the things you rely on for your business operations, including what to fix first, the order to fix everything else, who to contact, and assign responsibilities for people within your organization.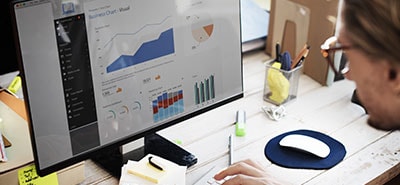 Getting Back Online
How will you send emails, place orders, deliver goods and services, and pay dues if your office is underwater? Do you know how to get the power back on, the servers plugged in, and your employees set up to work remotely, even if for just a short spell? These are the things a business continuity plan outlines in detail so you know how to get back online fast.
Restoring Business Data
An important prerequisite to an effective business continuity plan is a robust data backup & recovery plan. It will ensure your servers are able to do what they're supposed to after you've powered them back on and connected them to all your users' PCs and mobile devices. After all, getting your equipment plugged back in is pointless if it has no data to work with.
Frisco Technology Solutions's Business Continuity Planning ensures you will be back to work right away after a fire, storm, flood, or break-in. It includes a comprehensive BIA (business impact analysis) to determine your company's time requirements for recovery, a network assessment to uncover any gaps in technology or security that could hinder recovery, a clear list of roles and procedures for once the disaster has subsided, and simulations to test your plan's performance in realistic conditions.

Our CEO has the highest-level ISC2 CISSP professional certification.

Our technicians possess bachelor's degrees at a minimum.

Our IT services are customizable for all businesses in all markets.